If this is the Daily Planet, Ted McKosky is chief editor Perry White (Great Caesar's Ghost!) and I, Mike Rountrey, am cub reporter Jimmy Olson. The roles of Clark Kent and Lois Lane have not yet been cast. With Perry's, uh, Ted's, approval, I bring you the news on what a few of us are doing, where we're doing it, and who we're doing it with/to.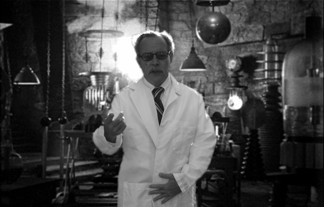 Jim "Tunes" Bordner ('71) has retired from the City of Norfolk after 35 years of exemplary service. He is now employed with Portsmouth Community Health Center where they let him wear a lab coat and write on the blackboard. His beautiful wife Carla is retired but stays busy looking after Tunes. He still hopes to get a real job one day soon as a greeter at walmart.
4109 Doubles Court
Apartment 102
Virginia Beach, Virginia 23462
757-431-8641
jbordner1@verizon.net
Colin Forrester ('72) is a physician practicing family medicine in the little Northern Neck town of Callao, Virginia. Take two whatevers and call him in the morning. He has since moved on from Callao to parts unknown . . .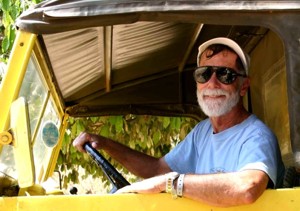 Dan Gallagher lived with his lovely wife Rita Irwin in the Florida Keys.
See Dan's obituary in the Chapter Eternal
Robert Hines ('71) lives in Cary, NC with his dog Max. Bob works for the American Kennel Club in Raleigh.
109 Killam Court, #2C
Cary, North Carolina 27513
919-481-9675
roberthh@sprynet.com

Duncan Howe After 3 years with Uncle Sam went to Grad school at Duke, spent 5 years at Duke's marine lab (almost like summer camp), got PhD in zoology, went through mid life crisis at 30, got divorced, remarried with 3 ready-made boys who are now in their 40's, research fellowship at Washington State, decided bench research wasn't my cup of tea, spent 10 years as radiological engineer at DOE bomb factory in central Washington, got tired of the bureaucracy and security stuff and returned to academia with faculty position at University of South Carolina School of Medicine as medical physicist for 8 years, then transferred into medical school's office of rural community health where I've been the last 12 years. See then and now pictures spanning 39 years.

Fred Johnson

('75)

lives in Saluda, Virginia, and manages the Crown gas station/C-store in Tappahannock, Virginia.

Jon Knowles ('75) is Senior Director of Regulatory Affairs & Laboratory Operations for CSL Plasma in Boca Raton, Florida. Jon, his wife Martha and son Davis live in Lake Worth, Florida. Davis is a sophomore at Florida Atlantic University in Boca. [updated 17 February 2016]
Jon and Martha Knowles
5567 Lake Shore Village Cir
Lake Worth, FL 33463
phone: 561.212.8880
jknow84243@comcast.net
CSL Plasma
900 Broken Sound Pkwy NW
Suite 400
Boca Raton, FL 33487
561.981.3723
jon.knowles@cslplasma.com
William P. "Benji" Krupp ('67) and his wife Linda live in Raleigh, North Carolina. They have a daughter, Jennifer, son in law Michael Revoir, and grandsons Matthew and Jonathan. Benji spent his career in public education, earning an MEd from University of Virginia and a PhD from Old Dominion University. He retired as a principal from the Suffolk, Virginia, public school system in 2000. [updated 31 January 2016]
2516 Forest Shadows Lane
Raleigh, North Carolina 27614
919-562-2245
wpkrupp@embarqmail.com

Curt "Byrd" Larson ('66) August 1966 to August 1968 I was in the Army in Seattle. September 1968 to February 1970 I worked in Pensacola and Warrington, FL.. March 1970 to March 2008 I worked in various jobs with IBM in Wash., D.C., San Francisco and Atlanta. I worked at branch, area and hq locations. I retired Mar. 1, 2008. Hallelujah !! I'm married and have two great kids. Brian works in the finance industry in Atlanta and Dana is a project manager with the Discovery Channel in Wash., D.C. Many of you are grandparents and I have that experience to look forward to. I remarried in 2001. Del and I live about 45 miles north of Atlanta in Ball Ground, GA. It's a little like Ashland -- small town with railroad tracks in the center of town. We're just a few miles from the mountains.
See Byrd's obituary in the Chapter Eternal
Reverend Andy MacBeth ('71) is a longtime Episcopal priest who has shared in the ministry of congregations from Marblehead, Massachusetts to Naples, Florida, and from Virginia Beach, Virginia to Breckenridge, Colorado. After many years in corporate-sized parishes, he moved in 2010 to interim work, coaching churches through the challenging but potentially creative transition between rectors.
With his wife Sybil, Andy coauthored Praying in Black & White, part of the popular Praying in Color series. He earned a Doctor of Ministry degree in 2000 from Virginia Theological Seminary, where he also serves on the Board of Trustees. The MacBeths currently call Memphis Tennessee their home, but they also have roots in Boone, North Carolina, and Sarasota, Florida, where Andy grew up.
Today, Andy's passions include playing string bass with the bluegrass band the Irreverends, taking brothers and sisters to the Holy Land, raising healthy vegetables, and making home-baked bread. He is intrigued by the huge changes underway in the Church today and especially interested in how it can connect with young people and the disaffected former church members sometimes referred to as the "dones." [updated 31 January 2016]
1640 Harbert Avenue
Memphis Tennessee 38104
901-229-4163
andrewmacbeth1@gmail.com

Bob McClung ('71) transferred from RMC to Roanoke College after his junior year, and graduated with a degree in history. He served in the Army in Germany, and eventually moved back to the family home in Roanoke. Bob has been in poor health for many years, with pulmonary fibrosis. He remembers his RMC experience fondly, and sends his regards to the AEPi gang. However, he is not sure if he can still do his party trick of reciting, in order, all of the vice presidents of the U.S., and all the crowned heads of England from the Norman Conquest to the present. [updated 15 February 2016]
See Bob's obituary in the Chapter Eternal
Ted McKosky ('71) and his wife Deidre live in New Castle, Delaware. Ted and Deidre have both retired, living the high life, well not like we used to.
8 Victorian Court
New Castle, DE 19720

barkingdogs@gmail.com
dkmckosky@gmail.com

Milton Martin ('67) and his wife of 47 years, Susan, have recently relocated from Hopewell, VA to Virginia Beach. After graduation from RMC, Milt did a tour in the Air Force, and then earned a Master's degree in planning from University of Virginia in 1973. He retired from the City of Hopewell as Director of Planning in 2000, and then served on Hopewell City Council. Milt and Susan have two sons, Scott (Jenn) and Tucker (Emily) and a grandson Connor. Virginia political junkies remember Tucker as former governor Bob McDonnell's spokesman. [updated 16 February 2016]
Alan Rashkind ('69) - Suzette and I now married nearly 37 years, continue to live in our empty nest in Virginia Beach, and try to get to Cape Charles to play with my toy trains when we can. We were in Cape Charles this weekend with Tom ('71) and Marilynn Gale, who also have a place there. Our older son Graham (RMC Class of '96) and his wife Cameron (Class of '94) live in Richmond, where Gray sells real estate for Keller Williams, and Cameron nurtures grandsons Ethan (6) and Lucas (3) and awaits the arrival of grandchild # three in August. Younger son Doug is single, and lives in Virginia Beach and works as a teacher's aide at Chesapeake Bay Academy, a K-12 private non-profit school for students with learning differences, where Doug went as a student from the 2nd through 8th grade. Suzette also works there in what is called a part-time position, as Special Events Coordinator, a development job at which she excels. I continue to work full-time as a civil litigator with the Norfolk law firm I joined immediately following law school in 1972, although now instead of being the youngest one there, I am the oldest. This year I am finally cutting back, to just 5 days a week. For the last 7 years, I have been teaching one course as an adjunct professor at William & Mary Law School each spring, and of course enjoy listening to myself talk, and having a captive audience of young adults who have incentives to laugh at my bad jokes. I remain very active at RMC, where Gray is also active. I serve on the Board of Trustees, as my Dad once did, and Gray serves on the Alumni Board, as I once did. Gray is running a new series in Richmond called "Macon Connections," with morning networking programs for the Richmond area that are so good they even occasionally draw Milt Martin ('67). I am looking to see as many of the AEPi's at Homecoming 2009, which is also the Class of 1969's 40th reunion.
Bill Rawls ('74) is a substitute teacher in the Fairfax (Virginia) public school system.
5823 Robins Nest Lane
Burke, Virginia 22015
703-239-1481
wsrawls@cox.net

Jack Rhodes ('71) is a professor of English at The Citadel, in Charleston, S.C. As such, he is a colonel in the South Carolina Unorganized Militia (SCUM). His wife Jean is a nurse-midwife; she runs a breast-feeding educational program for new mothers at the Medical University of South Carolina (send your dumb titty jokes directly to Jean; I don't want to get involved.) They have two kids, Evan and Emma. Evan is in grad school (English, natch) at UVA, and Emma is attending Kenyon College.
2774 Christ Church Court
Mt. Pleasant, South Carolina 29466
843-881-0648
rhodesj@citadel.edu
George Roden ('74) and his wife Connie live in Midlothian VA. George has been a Certified Public Accountant with his own firm Roden & Associates for nearly 30 years while Connie is proprietor of Roden Personnel LLC. She places permanent and temporary accounting, sales and office personnel and has been doing so for almost 30 years. Both can't wait to enjoy those golden years their parents told them about. Laura Roden, daughter of George and Sandy Harris ('73) graduated from VaTech in 2001 and is currently a software architect in Northern VA. Connie has three adult children and four grandchildren which she shares with George. [updated 18 May 2016]
11702 Robious Rd.
Midlothian, Virginia 23113
804-379-3672
groden@rodencpa.com

Mike Rountrey ('71) began work as a real estate appraiser trainee the day after graduation, and (supposedly) retired exactly 44 years later, to the day, with an appraisal of Duncan Memorial Church on the RMC campus. He soon got bored, and has returned to Integra Realty Resources on a part-time basis. In 2018, he recovered his sanity and re-retired, saying "this time I mean it. Mike has a summer cottage in Virginia's Northern Neck, in the little hamlet of Ophelia, VA (get it­Hamlet/Ophelia­vestiges of a degree in English), which is why there is a section of this website titled "Ophelia". [updated 19 March 2019]
1413 Nottoway Avenue
Richmond, Virginia 23227
804-266-0024
mdrountrey@verizon.net

Adam Rountrey ('03), nephew of Mike, having out-pointed that 14-year old genius Greg Smith for honors at graduation, lives in Ann Arbor MI. with his wife Melanie. Adam is a graduate student at U. of Michigan, & just (August 2006) returned from a field trip to Siberia. (No kidding. Obviously not an English major).

Mike Shack ('64) is living in the San Diego area with his wife of 44 years, Elinor (AEPi's first sweetheart). After graduation, I went to med school at U. of Maryland graduated in '68. I interned at the U. of Colorado,
spent my service time in the US Public Health Service with NIH in Phoenix (beat Viet Nam!!). Then it was off to a residency in neurology at U. of Minnesota for 3 years. We arrived at our final destination, Escondido, Cal, in 1974 and have been in neurology practice since.

We raised a family of 3 daughters, now all married. We have one in Chicago with 2 grandsons (now a stay at home mom after being in TV news), one in LA area with one son (she is in the movie business - worked for 5 years on Las Vegas, the TV show; Charlie's Angels movie, among others), and third in Escondido as a special ed teacher.

We have some family back East, but enjoy traveling around and have not made it back there very often. In fact, the 2009 reunion will be our first visit back to RMC for any extended time. We did drop in for one day when my oldest looked at colleges, but she decided on the U. of Colorado. We got to a lot of Big 12 football games!

If you ever travel out west, stop by for a visit.
Michael & Elinor Shack
404 Camino Bailen
Escondido, Ca 92029
760-294-9206
mjshack@yahoo.com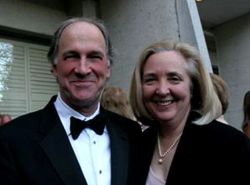 David Sproul ('72) has been married to Robin Vierbuchen Sproul now for 34 years. She will retire from ABC News at the conclusion of the next presidential inaugural in January 2017. She runs the debates and political unit for ABC News and was DC bureau chief for 20+ years.
Dave retired from being chief engineer for WMAL Radio and sister stations at the end of 2014 after 42 years there. He got the job the
week after he graduated from RMC.
According to Dave his retirement has been fabulous so far. He finally is able to fully exploit his hobbies of flying planes and a helicopter, oil painting, piano and organ work, and seeing his 95-year-old mother in Staunton often. He is treasurer of the TSS Flying Club at the Gaithersburg airport.
Daved and Robin have two grown daughters. Catherine is a marketing director for L'Oreal in Seattle and Anna is a literary agent in Arlington. Anna has given us a grandson and granddaughter and we're able to see them often. [updated 30 January 2016]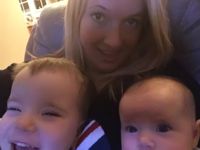 Bruce Thornton ('72) and his wife Yvonne, live in Reistertown, Maryland. After Bruce retired from his career as a high school guidance counselor, they replaced their townhouse with a rancher on a two-acre lot, and Bruce began adjusting to the suburban life of wrangling a riding lawn mower, snow blower, etc. Sadly, he suffered a major stroke in early 2015, and is now recuperating in an assisted living facility. Recovery has been frustratingly slow, but he has the attitude that he will get back to normal ( or at least as any AEPi of that era can be considered normal). A daily routine of physical therapy and TV is pretty boring, and Bruce welcomes cards and letters at his rehab address. Anything larger should be sent to his home on Berrymans Lane. At this point email is not consistent. [updated 04 February 2016]
Many people don't know this but Bruce stared along with Ernie Kovacs, Doris Day and Jack Lemmon in the 1959 film "It Happened to Jane".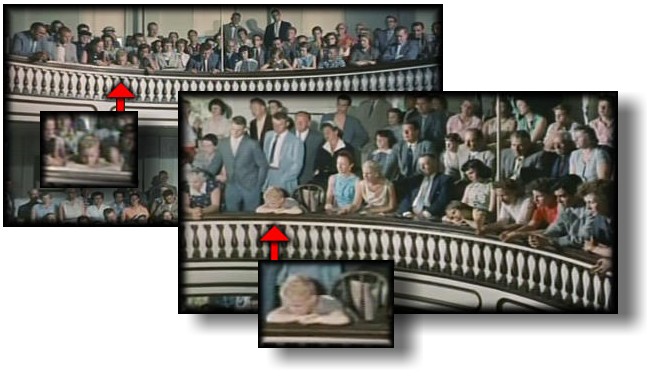 Bruce's rehab address:
Bruce Thornton
2201 Statesville Blvd. Room 2
Salisbury NC 28147-7108

Skip Vichness fInished a PhD in History in the mid 70's and after a short stint of teaching left for the camping business. In 1984 bought a day camp in New Jersey and ran it for a little over twenty years. Retired from the day to day running of camp six years ago - and currently am the head of a "group" that invests in day and resident camps in the north east. Raised our two boys in South Orange, NJ but have lived in downtown NYC for the past 12 years Still working on first wife - Ilana - but you never know. We also have an apartment in Jerusalem and spend at least a couple of months a year there. Have two sons - one in camping and one in the financial world - at the moment both employed. Forty years summed up in three lines- not bad- cannot wait to see everyone.
Buster Ward Our Faculty Advisor Emeritus is now living in San Antonioo, Texas. He would enjoy hearing from you.
281-881-1999
rwronnot57@gmail.com

Jim Wester ('69) Jim Wester ('68) and his wife Jennifer still live in Chesterfield County. In August 2016 it will have been 47 years of "wedded bliss." Jim retired mid-Feb. 2015 from Capital (which had merged with Haley)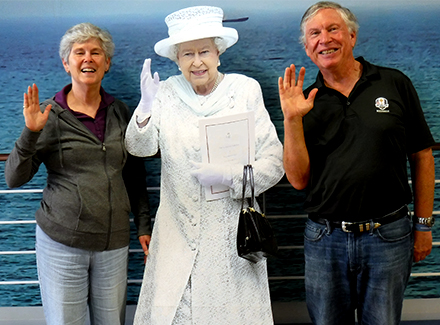 in Richmond after 37-1/2 years selling an estimated 30,000 (mostly GM) vehicles. Feb. 1 2014 Jennifer retired from her last position as "Director of Cooperative Programs" with the Commonwealth of Virginia Department of Labor and Industry. I once asked her "who has the uncooperative ones?" Jim has handled retirement better than Jennifer. He had cut back to working 2-3 days per week for almost a year whereas Jennifer had to go "cold turkey" working one day and not the next. She said she "felt adrift."
After their first grandchild Nate was born in 2006 to their older daughter Allison and her husband Chris, he has been followed by four more grandsons: Alex (a brother for Nate) and three for younger daughter Stephanie and her Navy officer husband Jeff Shanahan. Finn the oldest is only 12 days older than Alex. His brothers are Emmett and Cullen. Steff and Jeff have lived in FL, WA, OK and TX but are presently in Norfolk. As Allison and Chris are back in VA (Dumfries) from MA, it is the first time all of the family has been in VA. Just having all five grandsons in the same room can be exhausting.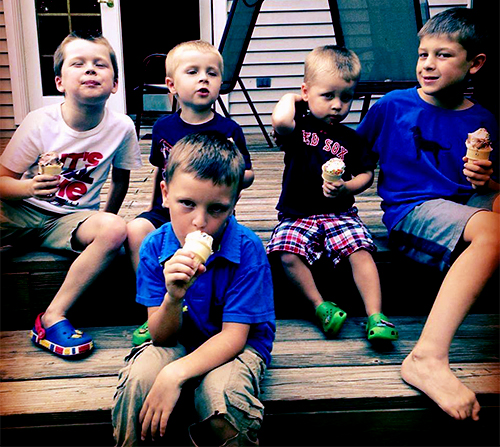 Jim now is playing 3-5 rounds of golf per week (Jennifer has decreed he cannot play every day) and Jennifer from March to October plays 9 holes with a "ladies" group once per week and joins Jim on Friday evenings for a fun time with other couples for 9 holes followed by adult beverages.
They took 17 days in July 2015 to go on a Viking River Cruise from Budapest to Amsterdam. They highly recommend it. Jim felt he had to sample about 30 different beers.
Jim says this reminds him of the insert in some of the Christmas cards they get. [updated 09 September 2021]
Al Willyard ('75)works for Roxbury Glass in his plush garage home office. He does sales, estimating, and sometimes installation with the aid of his office assistant, Cleo (the lab) who eats the proposals he doesn't want to bid on. [updated 21 February 2016]
Beth Bull ('75) is still working at Anthem Blue and Blue Shield (38 years and counting) as a Contract Administrator and dreaming of retirement. [updated 21 February 2016]
Andrew Willyard ('10) is using his RMC physics degree working in the camping department of Bass Pro Shops in Ashland. [updated 21 February 2016]
9401 Dogwood Garth Lane
Mechanicsville, Virginia 23116
804-550-1082
agwillyard@aol.com